Coronavirus and Dogs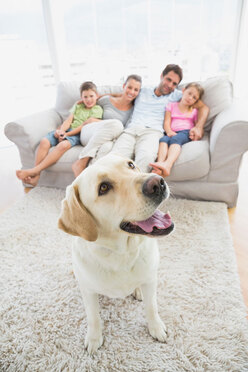 While there's plenty of information available to ensure that we stay healthy and safe, there's still some uncertainty about what is considered safe when it comes to our pets. With the Covid-19 coronavirus pandemic affecting us on a local level, there are several hygiene rules that each one of us has become increasingly aware of. For instance, we know you need to wash your hands thoroughly, to wash your hands often, to avoid touching your face as much as possible, to social distance yourself from others, to stay home unless its absolutely necessary and to self-quarantine yourself if your are sick. However, there are no clear rules when it comes to your furry family member. We've put some things together in hopes that it will help each and every pet owner.
It's important to know that there's no evidence that humans can contract the virus from a dog or that your dog can get sick from the Covid-19 coronavirus. From what we do know, the Covid-19 coronavirus is spread from one human being to another and that humans can also contract the Covid-19 coronavirus in a secondary way through touching surfaces that someone else with the virus has already touched and within a certain time frame. With that being said, pet owners, please do not act in fear by taking your dog to the shelter or by dumping your pup out in some remote area to survive on its own. That would be the wrong thing to do.
Many pet owners want to know that if it's so imperative to wash your hands and to clean surfaces to avoid catching the virus, how do you handle contact with your pet? According to the American Veterinary Medical Association (AVMA), practice good hygiene and wash your hands before and after you interact with your pet. It is safe to pet and give your dog lots of belly rubs. Obviously if you are sick, you'll want to limit your contact with your pet and have another family member care for your pup. However, if you do not have anyone else to help you care for your dog then simply take pre-caution as you would with anyone else, or at least until we know more about the Covid-19 coronavirus. Do not share food with your dog, do not kiss your dog, wear a face mask when in close contact and wash your hands before and after handling your dog. It is always helpful for you and your pet if you keep your dog is up-to-date on all vaccinations and well groomed while regularly cleaning any and all of your dog's water and food bowls, bedding and toys.
Provided you are not sick with the Covid-19 coronavirus, you can still do all the great things you would normally do with your pet but with some social distancing from others, of course. You can go outdoors, get some fresh air and be actively involved with your dog. Go out for a walk, take a hike or play ball in the yard. Not only is it healthy for your pet to get exercise, you will also benefit from some physical activity. While inside, play interactive games with your dog or give your dog a special toy to play with. Otherwise, your dog will just be happy relaxing with you at home.
As far as obtaining pet food and supplies, most of your local pet stores are considered an essential business and therefore many are offering delivery and/or curbside pick-up options.
Should your dog become hurt, sick or need to visit the veterinarian for a routine appointment, it's best to call ahead in advance to inquire about their hours and best course of action.
Meanwhile, stay positive. Good mental health and a positive attitude will be most helpful when going through this difficult time. Remember, this too shall pass.
​
To continue reading the article, subscribe today.
---
Moving With Your Dog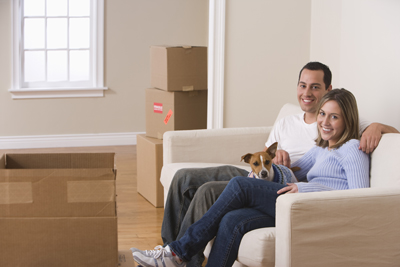 Moving into a new home is a stressful time for all family members. Much like a child, your dog depends on you to provide a sense of security and stability. Your dog will likely sense your anxiety and stress then respond by feeling anxious and stressed, too.
To continue reading the article, subscribe today.
---